Homemade French pastries within your grasp in Suzhou : finally, they've arrived!!!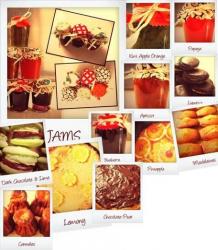 YESTERDAY
From generation to generation, we have managed to retain and pass on the recipes of my great grandfather, who was a pastry chef.
I wanted them to travel by tickling other palates than the ones from Brittany, and share them, without revealing their secrets ...
NOWADAYS
Whether you're an old China hand or have just set foot here, you are bound to have an inkling of how laborious it can be to make even rudimentary desserts or find tasty treats resembling what you find at home.
Having friends over, getting ready for festivities, celebrating a birthday, or wanting to excite your taste buds ... leave it to Oulala! Unpretentious and homemade, Oulala fills you with sweetness with the best of available resources!
"Pastry and love are similar - a question of freshness and all the ingredients, even the most bitter, turn to delight." (Christian Bobin)